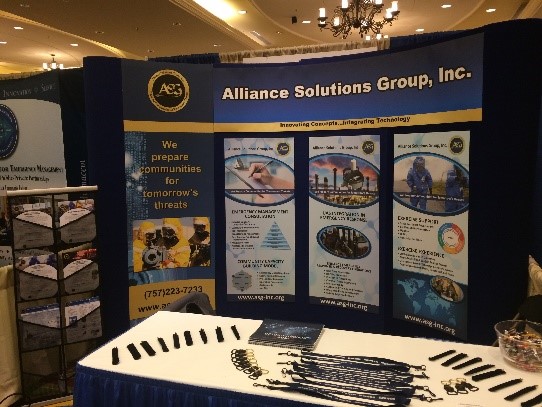 The Virginia Emergency Management Symposium (VEMS) begins on Wednesday, March 22nd with a series of topics that are important to Virginia's readiness and resiliency. Alliance Solutions Group's (ASG) CEO, Robert Campbell, will be delivering a presentation on the use of small Unmanned Aircraft Systems (sUAS) across the phases of emergency management. This will include several videos, recent case studies and their lessons learned. "The use of sUAS by emergency responders throughout the Commonwealth has expanded significantly over the last few years. Our greatest challenge is successfully integrating them into a framework that (1) anticipates their use through proper planning, (2) ensures appropriate aircraft maintenance and serviceability, (3) trains the operators to a level of proficiency and (4) aligns this resource within the incident management system so that it enhances capabilities and expedites the transition from response to recovery," explained Robert Campbell. Mr. Campbell has shared his experience and expertise on this and other emergency management topics at various state, national and international conferences such as the International Security and National Resiliency conference in Abu Dhabi, UAE and the International Association of Emergency Management conference.
ASG is a bronze sponsor for this event and will be exhibiting at VEMS to showcase its latest risk-based planning methods, pre-incident planning workshops, training and exercise support services, and Hazmat-sensing sUAS. To learn more about ASG solutions, visit www.asg-inc.org or call 757.223.7233.
#VEMS17
http://www.vaemergency.gov/virginia-emergency-management-symposium-begins-march-22-williamsburg/
Don't worry, no spam here!
Keep up to date with the latest trends, best practices and innovations in the Emergency Management and Environmental, Health and Safety sectors.