Expo 2020 Dubai, an international event designed to celebrate human progress, showcase advances in technology, and bring together people and cultures from around the globe, will be held in Dubai from October 2020 to April 2021, and the United Arab Emirates (UAE) is busy preparing. While highways are being widened, state-of-the-art housing complexes are being built, and new attractions are popping up across the country, airports are gearing up for an influx of visitors.
One of the more vulnerable locations for disasters in any country is often a visitor's first stop: the airport. With millions more visitors scheduled to arrive in the UAE during Expo 2020, the risk of large-scale disasters increases as well.
How are airports in the UAE preparing for these risks? Sustainable and effective disaster preparedness for airports involves several important components:
Identified risks, threats, and target capabilities
Updated plans and procedures
Equipment based on identified risks and capabilities
Practical training that builds actionable skills
Effective exercises and drills to test new capabilities
Improvement plans to build new capabilities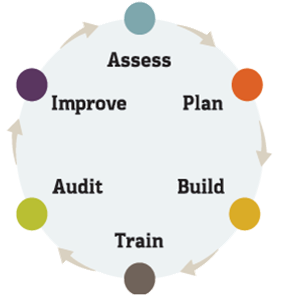 Alliance Solutions Group, Inc. (ASG) recently had the privilege of partnering with the Dubai Airports Company to provide training for its first responders. This training focused on building solid, sustainable, and practical skills to make them the best airport first responders in the region. The Dubai International Airport is a marvel in and of itself. However, beautiful facilities do not guarantee organizational resiliency and effective disaster preparedness. To maintain operational effectiveness during disasters, the leadership at Dubai Airports Company recognized the need to invest in its people through building lasting and practical disaster preparedness capabilities.
ASG provides comprehensive disaster preparedness solutions that incorporate all the required components to build sustainable and effective capabilities for airports around the globe. This ensures an integrated approach that does not cut short the process for building disaster preparedness skills.
ASG is proud to have provided excellent training services to such an exceptional organization as the Dubai Airports Company. To learn more about emergency preparedness exercises and plans that ASG offers and how they can work for your business or organization, go to https://www.asg-inc.org/private-sector/emergency-preparedness/

Don't worry, no spam here!
Keep up to date with the latest trends, best practices and innovations in the Emergency Management and Environmental, Health and Safety sectors.