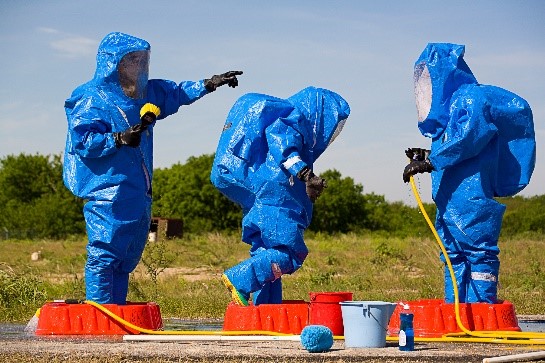 ASG recently conducted a CBRN focused Integrated Base Emergency Response Capability Training (IBERCT) event at Travis AFB, CA with first responders. During the IBERCT, Airmen increased their capabilities by learning and conducting CBRN focused vulnerability assessments, participating in first responder training, applying countermeasure and defense applications, utilizing appropriate personal protective equipment, and demonstrating proficiency with CBRN identification and analytical equipment and methodologies.
Don't worry, no spam here!
Keep up to date with the latest trends, best practices and innovations in the Emergency Management and Environmental, Health and Safety sectors.