It is said of the Grand Canyon State that "any boredom you might have will evaporate in the heat." For ASG's company retreat this year in Tucson, Arizona, boredom wasn't a problem! The trip consisted of delicious meals together, celebration of employees' accomplishments, and a fun-filled scenic ATV tour in the mountains. In a time when community is so challenging, we feel lucky to have had the opportunity to come together. This blog notes some highlights of the trip and the importance of trust within our organization.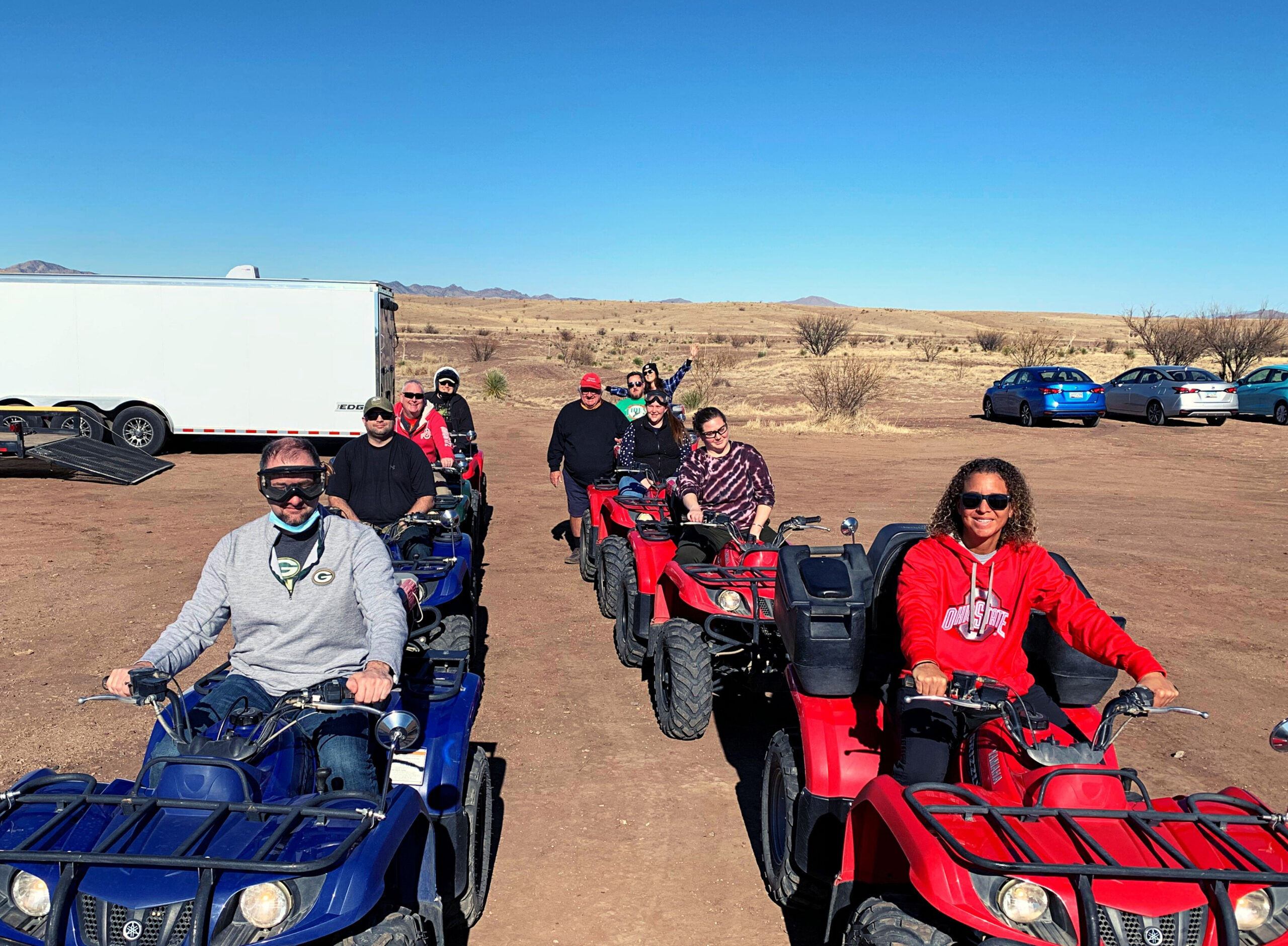 Several employees agree that the ATV excursion in the desert was their favorite part of the trip. One employee recalled, "We got to see some beautiful scenery [and] receive interesting facts on the history of the area and what brought industry/settlers out to the desert mountain region." However, for him, the significance ran deeper than merely the experiential adventure. He said, "Getting to be outdoors and doing things in a group post 2020 may seem small but it was a big thing, plus who doesn't like being outside on an ATV?"
Employee Joe Potaczek shared similar sentiments but he also noted his enjoyment in "indulging in delicious food" with his coworkers. Although it may seem trivial, sharing meals was an important part of the company retreat. Since most of ASG's employees telework, getting to spend time together in-person was special. Potaczek noted that "spending time with my colleagues…just getting to know everyone on a personal level and being able to celebrate success together" was the most impactful part of the trip for him. On the same thread, another employee remarked, "In today's world of telework and social distancing, human interaction is lower than I can remember in my lifetime. Now that person sending me an email or a Teams message isn't a stranger but a teammate."
ASG Core Value Spotlight: Trust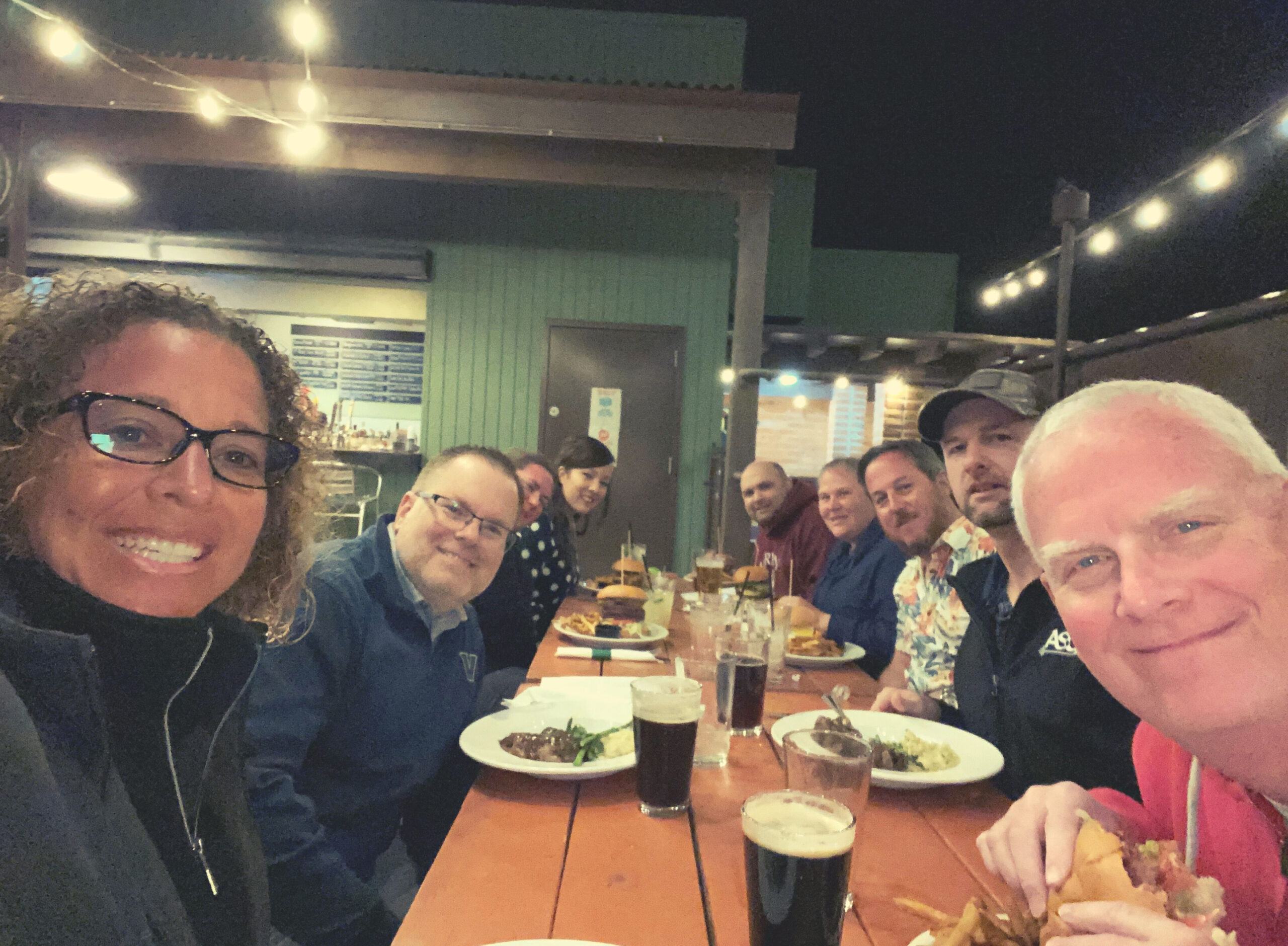 ASG values bonding between co-workers. The foundation of the company's core value of trust with partners rests on the trust between co-workers. Deep trust and interpersonal relationships within the company creates mutual respect, an open environment in which our ideas are stretched, and a creative atmosphere where innovative solutions are brought to the table. One employee recognized this important aspect of face-to-face time and how it positively impacts his work. He said, "Getting to interact with people outside of work interactions lets you build stronger relationships. Getting to see people's preferences and behaviors helps [to] see where people are coming from and how they view the world." Through interpersonal interactions, he now feels closer to his colleagues and better equipped to address the needs and preferences of his teammates in the telework world.
ASG views its core value of trust as inseparable from its vision and mission, which is why experiences like these are so important. Building trust within the organization translates to cultivated trust with partners and customers. Working towards trust between co-workers is an inseparable part of ASG's identity, and the company delights in the closeness of its employees.
Overall, it was a weekend of adventure, delight for the palate, kind words, and trust-building. ASG is proud to have such hardworking and well-rounded employees representing the company in many different states. Although we may be separated by miles, we are united by shared experiences and mission. Potaczek's closing remarks sum it up: "After the weekend, I felt like we departed as a large family."
Don't worry, no spam here!
Keep up to date with the latest trends, best practices and innovations in the Emergency Management and Environmental, Health and Safety sectors.