Hazmat Response Game Changer
What comes to mind when you think about Hazmat Response? For many, it is the image of a person decked out in a Level A Hazmat Suit with a detector outstretched to sample the hazard. This is the current all-hazards response approach to potential Hazmat incidents. But there are two key challenges with the current approach to Hazmat Response: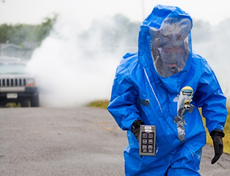 It puts the lives of first responders directly at risk with little to no information of the hazard
It takes a long time for a Hazmat Team to suit up and begin sampling the environment to determine the hazard.
What if there was a way to safely gather hazard information, analyze the threat, and communicate everything to decision makers within minutes of arriving to the scene? This would completely change the "face" of Hazmat Response. If this sounds good to you, we have some great news!
ASG's New Argus Elite® Hazmat UAS
Since 2005, ASG has been serving CBRN / Hazmat first responders through conducting hazard risk assessments , risk-based planning , consulting, and customized training around the globe. Through these projects and lessons learned from real-world hazmat response experience, our CEO, Bob Campbell, was motivated to make the process more efficient. Campbell witnessed firsthand how complicated it was to effectively respond to Hazmat incidents with such a slow inflow of hazard information to decision makers. Lack of information often leads to real danger. He found that it took a good Hazmat response team at least 15-20 minutes to get suited up, fully equipped, and out to the hazard area to begin taking the first round of hazard measurements.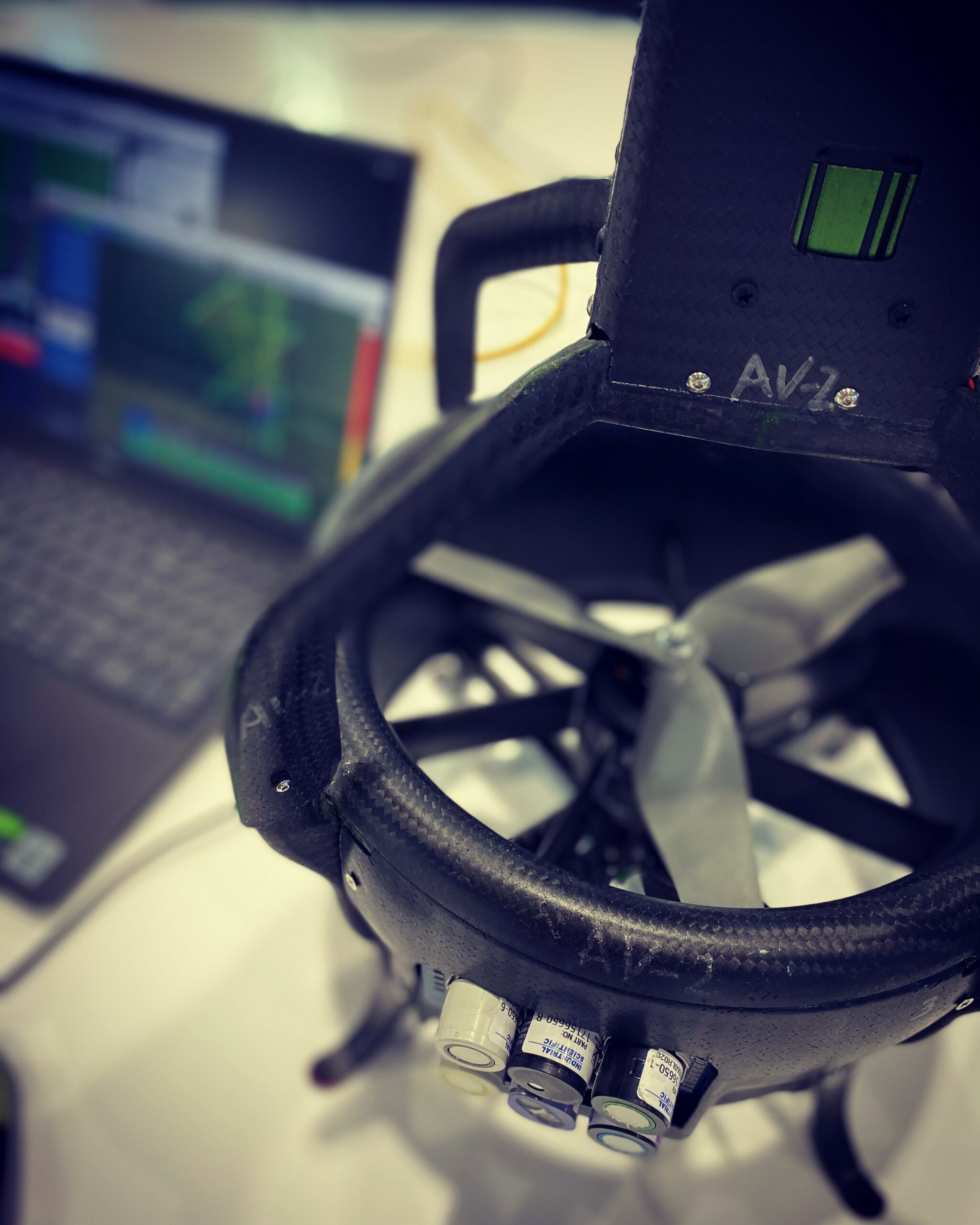 Motivated by a passion to make the world a safer place, ASG has developed the Argus Elite® UAS to cut the Hazmat response time down to mere minutes while keeping first responders safe from unknown hazards. The Argus Elite® is a truly unique drone with a ducted fan platform and integrated Hazmat sensors with EO/IR cameras. This innovative design and novel operational capabilities lead to increased situational awareness and enhances Hazmat decision-making. The Argus Elite® is the outcome of years of experience, thought, and innovation. It provides first responders with fast, reliable data of the hazard. Through real-time mapping of the hazard, Argus integrates positional, chemical, radiological, visual, and infrared information, giving decision makers important data without putting first responders in danger. Like we said, great news!
Capabilities Validated
To confirm Argus Elite's® novel capabilities, we brought it to Dugway Proving Ground, UT to test and evaluate it against live chemical agents. This validation process ran the Argus through 60+ different live chemical agent release scenarios in three different environments: a Wind tunnel, a chamber, and outdoor open air releases. Argus Elite® responded within seconds to detect the challenge chemicals and reported concentrations in real-time. Overall, the Argus Elite® performed consistently and accurately in each live chemical test as compared with the Gasmet referee system, regardless of height, orientation, and altitude.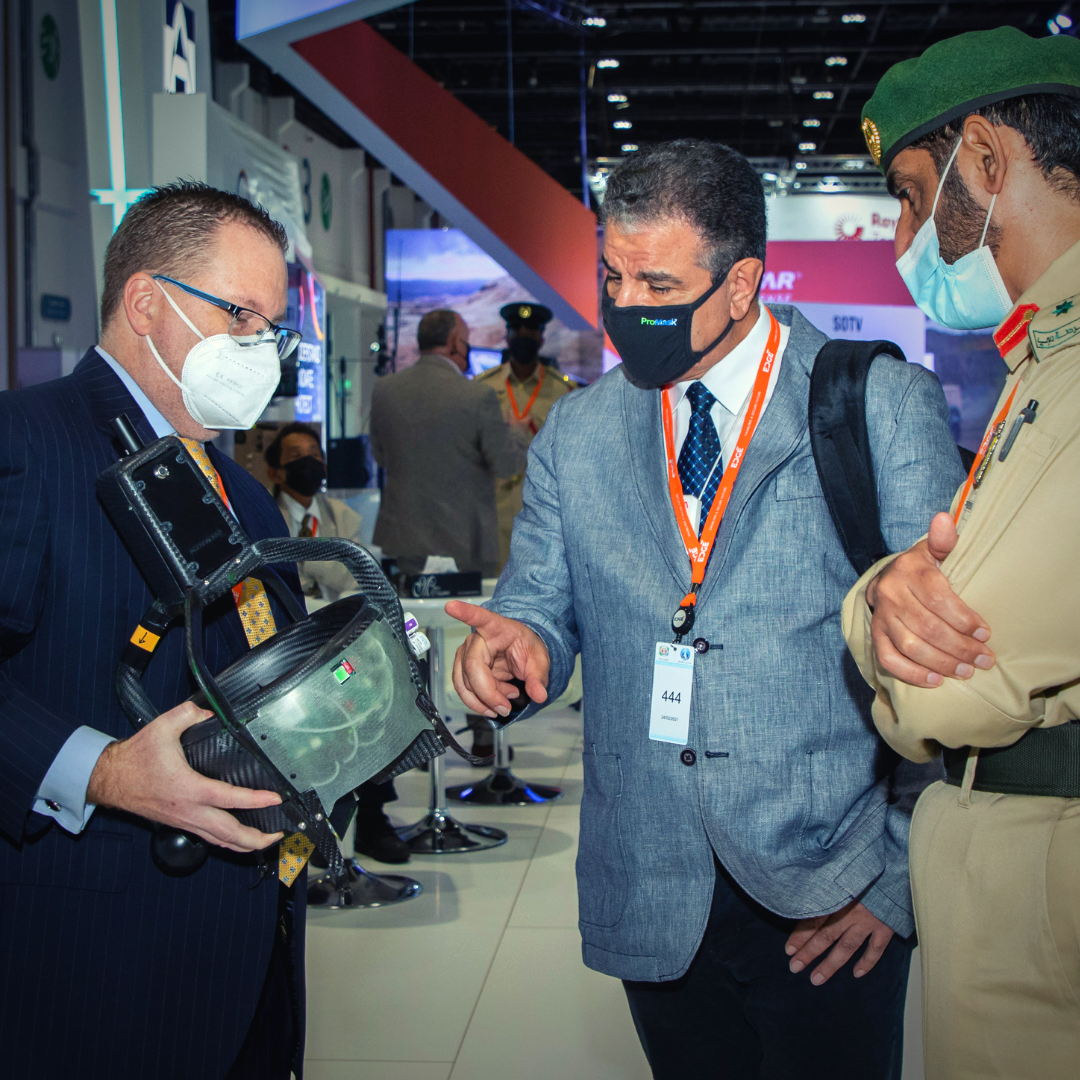 The Argus Elite® "Launch"
In February 2021, ASG "Launched" the Argus Elite® at the IDEX 2021 Conference in Abu Dhabi, U.A.E. Viewers of the Argus Elite® were fascinated by its unique ducted fan design that enables it to accurately measure the hazard real time while flying. Many commented that Argus will truly "modernize hazmat response." We agree.
Within just two weeks of the product launch, Argus gained significant interest from many clients and multiple countries represented at the IDEX expo. Interest in Argus ranged from police and civil defense, to military and customs agencies, to larger oil companies and government organizations.
The "New Norm" for Hazmat Response
The Argus Elite® dramatically changes the "face" of Hazmat Response. In the time it takes a traditional Hazmat response team to suit up, gather equipment, and enter the hotzone, the Argus Elite® will be halfway through the life of its first battery. Within minutes it will have collected thousands of data points and mapped a significant portion of the hazard area. What once took hours to detect, identify, quantify, and assess will now take only minutes without putting human lives at risk.
At ASG, we believe in a future where accurate data is available when responders need it most. We believe that by modernizing Hazmat response, we can help foster a more effective response, save the lives of first responders, and protect the communities they serve. We are proud to present to you our Argus Elite® UAS.
See more. Know more. Stay safe.
To find out more information about our Argus Elite® UAS, click here.