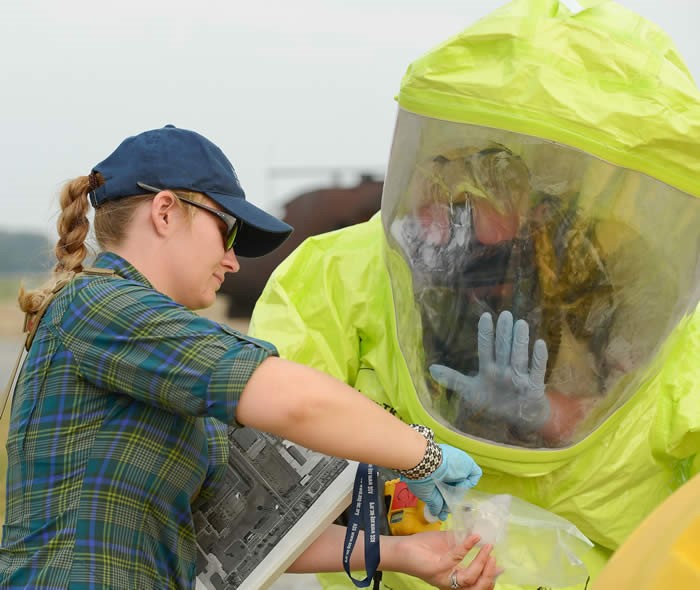 Jessica Feil of Alliance Solutions Group (left) holds up an air particle sensor so that a Tech. Sgt. from the 436th Civil Engineer Squadron, can read the screen during a simulated contamination exercise at Dover Air Force Base, Del., The Tech Sgt uses his hand to wipe away fog on the inside of his hazardous material suit. The exercise tested the base's ability to respond to a natural disaster and resulting contamination to water supplies. (U.S. Air Force photo/Greg L. Davis) Additional images.
Don't worry, no spam here!
Keep up to date with the latest trends, best practices and innovations in the Emergency Management and Environmental, Health and Safety sectors.